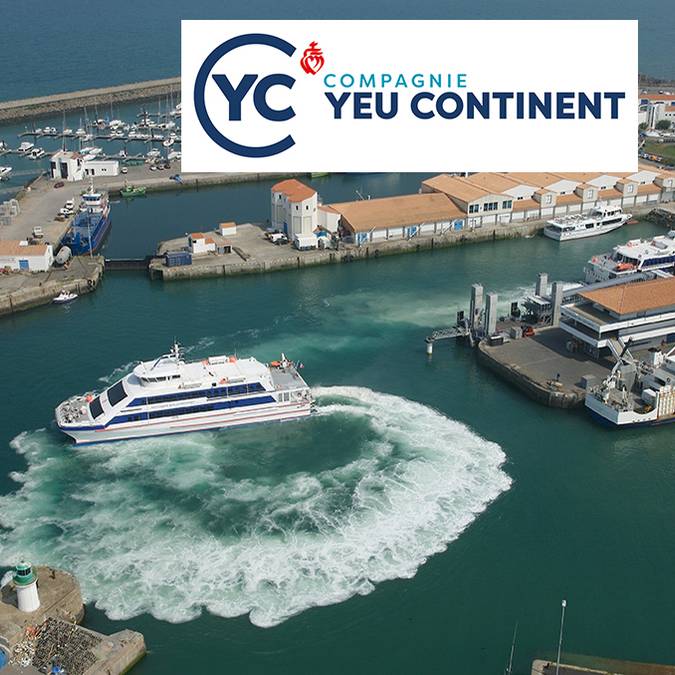 COMPAGNIE YEU-CONTINENT
All year round from Fromentine
NGV catamarans (crossing 30 min) - Gray timetables
Cargo (crossing 70 min) - Red timetables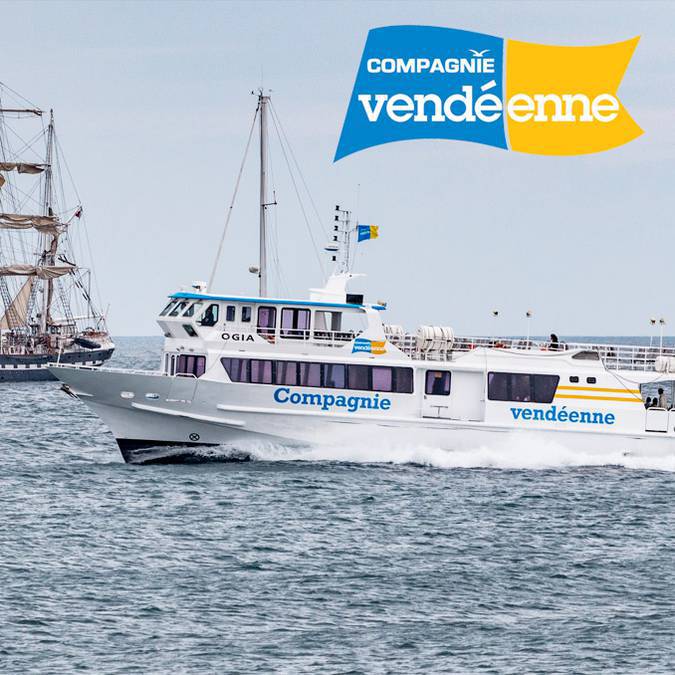 COMPAGNIE VENDEENNE
From April to early November: crossing 45 min from Fromentine
From April to the end of September: 1 hour crossing from St Gilles Croix de Vie
In July and August: crossing between 45 and 75 mins from Barbâtre, Ile de Noirmoutier
Note: The timetables in brackets are not guaranteed, they are activated by the ferry companies as required - inquire with the ferry companies directly.
MARITIME COMPANIES
Enjoy the charms of a sea crossing on one of the boat companies travelling daily to the Ile d'Yeu.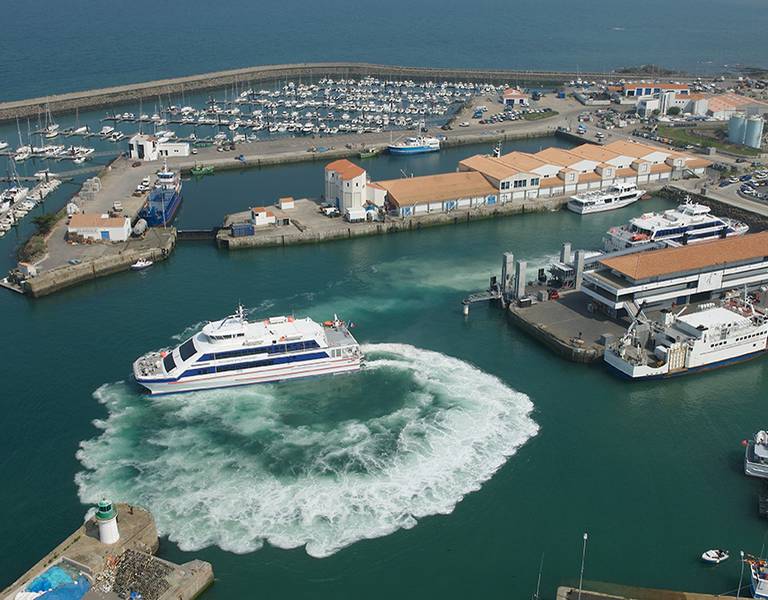 Compagnie Yeu-Continent
All year round from the port of Fromentine - LA BARRE DE MONTS, board one of the two catamaran-type vessels "Le Pont d'Yeu" or "Le Châtelet". In just 30 minutes you arrive at Port-Joinville, the main port of entry on the Ile d'Yeu. Commissioned in 2006, these two high speed vessels combine comfort, safety and speed.
BOARDING PIERS
All year round: Port of Fromentine - 85550 La Barre de Monts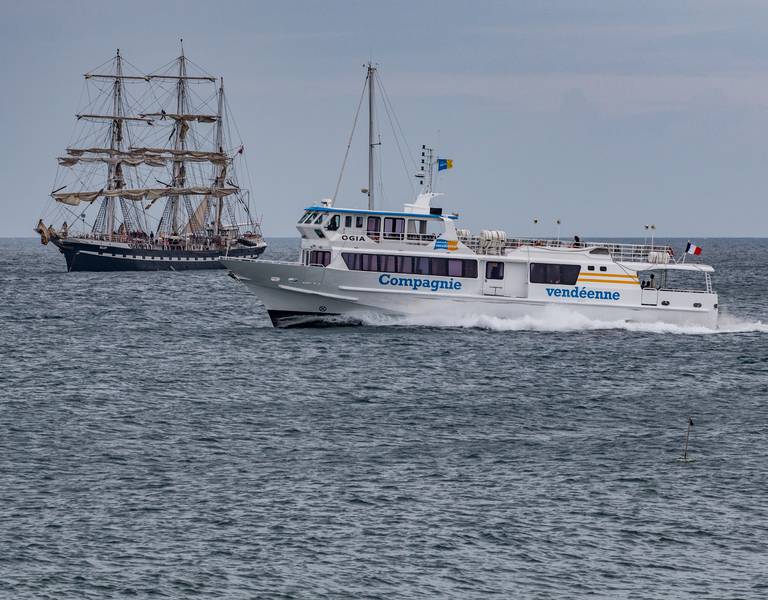 Compagnie Vendéenne
From April to early November, Compagnie Vendéenne invites you to enjoy a trip on board one of their boats "L'Ogia," "The Saint Sauveur" and the "Port Fromentine ". It takes 45 minutes to cross from Fromentine, between 45 and 70 min from Noirmoutier and 1 hour from Saint Gilles Croix de Vie to arrive on the island.
BOARDING PIERS
1. From April to early November: Port Fromentine - 85550 La Barre de Monts
2. From April to the end of September: Port of Saint Gilles Croix de Vie 85800
3. July and August: Pointe de la Fosse - 85630 Barbâtre (Ile de Noirmoutier)