TOURS FOR THE GENERAL PUBLIC
Annabelle, Pauline and the guides of the heritage department of L'Île-d'Yeu town know their island, its history, its habits and customs inside out, as well as lots of stories everyday life.
During the winter months they work hard perfecting their tours and creating new ones to make sure all the treasures of the island can be shown in their best light.
In addition to the classic tours, such as visiting the Vieux Chateau, the Grand Phare lighthouse or Saint-Sauveur, new tours have been developed on the theme of nature. Activities for families, from cockle fishing to treasure hunts, attract more and more fans every year.
Our guides will tell you about the history of the island and its everyday life.
Please be aware that our tours have become so successful that you really need to book in advance- as soon as the program of the year comes out is best. This is the best way to guarantee being able to visit the island with a specialist guide.
Program and tickets at the Tourist Office
VISITS FOR GROUPS AND SCHOOLS
Throughout the year, our heritage service guides also organise tours for groups and schools. These special visits are developed annually to respond to the educational needs of school curricula.
Possibility of a "tailor-made tour".
Information and registration with the Heritage Department on +33 (0)6 73 02 45 91 and +33 (0)2 51 26 06 49 or at visites@ile-yeu.fr
Opening hours desk : Monday to Friday from 9 am to 12.30 and from 2 to 5.30 pm.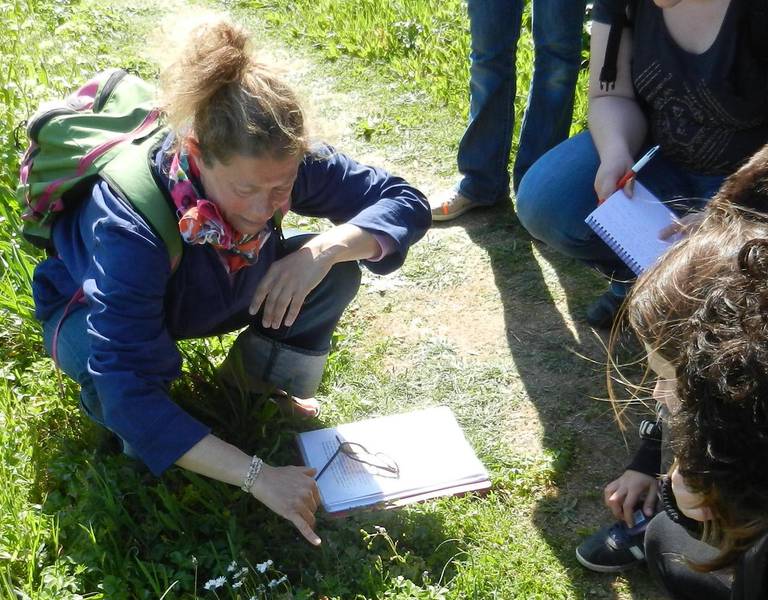 Sandrine - L'île en bandoulière
Sandrine has really taken off in the last few years. In addition to her tours of the heritage sites around town, she now offers personalised tours of the island, focusing on the amazing local fauna and flora. Discover Sandrine's world, observing everything around you in marvellous new detail - at any time of year.
This bright, enthusiastic lover of the island and its heritage aso works during the summer season as a guide on the tours organised by the Heritage Department of the town.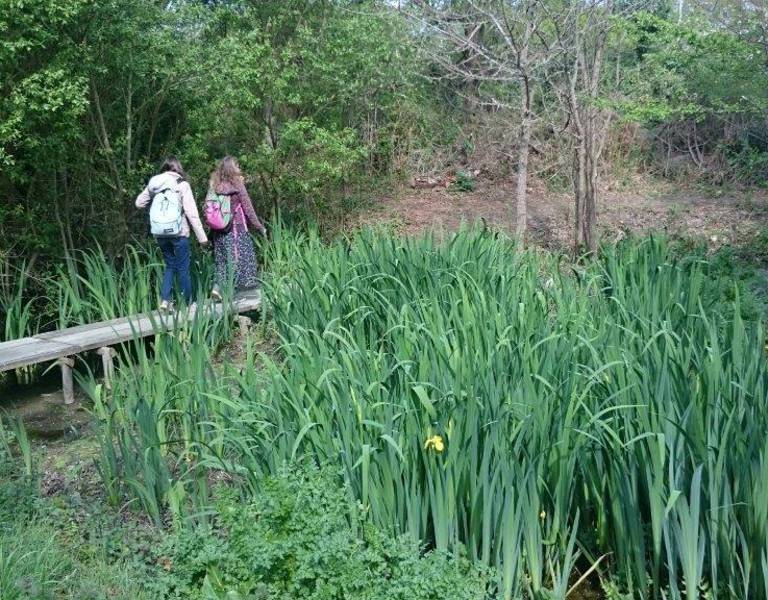 Isabelle CHAILAN
Isabelle offers guided tours on a number of original themes - who will dare to taste all the treasures she has found in the wild on L'île d'Yeu during her gourmet tours? Discover the local legends on a cycling expedition, find yourself shipwrecked in search of hidden treasures. Isabelle cooks up family entertainment and tailor-made treasure hunts for groups.