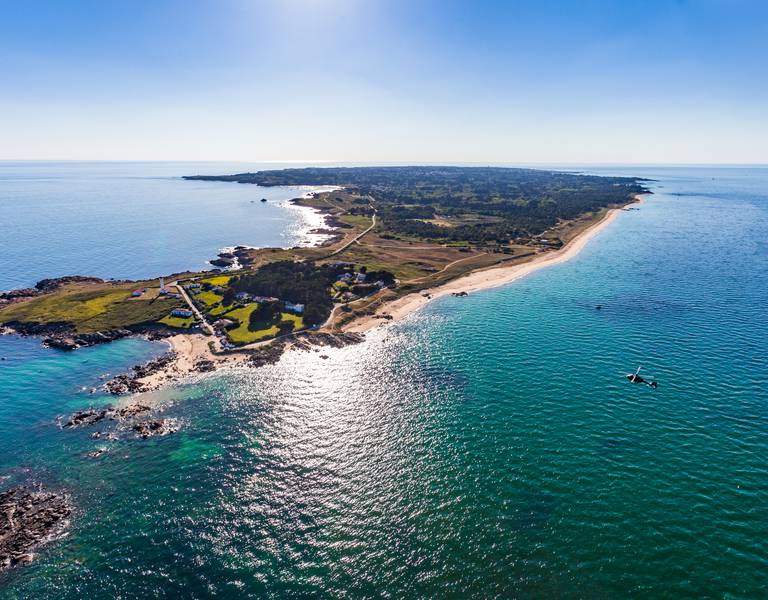 Historically attached to the mainland by the rocks of the "Pont d'Yeu," becoming an island as the level of the ocean went up and down, the Ile d'Yeu has known many changes over the ages.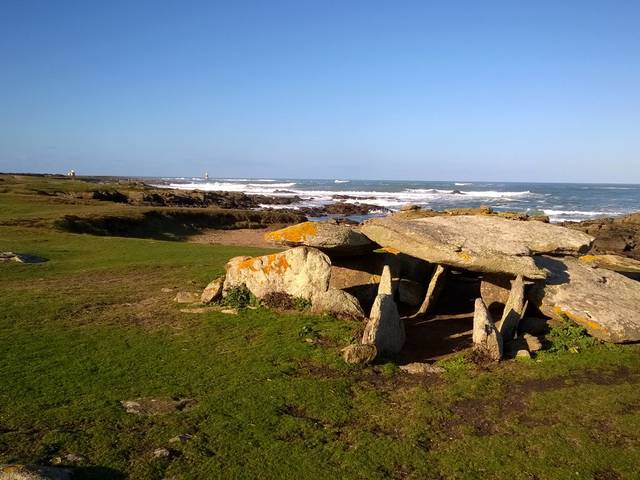 PREHISTORICAL TIMES
There is a great deal of evidence that man has been present here since prehistorical times. Engraved rocks (cupules) and megaliths (dolmens, menhirs) abound, along with an abundance of bronze and iron weapon tips.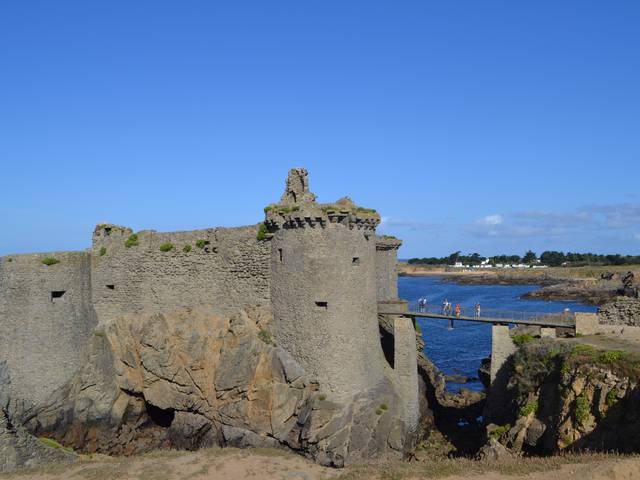 THE MIDDLE AGES
Christianity first arrived on the island in the 6th century. The island was known to the ancients as "Oya" and was first evangelised by Saint-Martin de Vertou, following which of a monastery dedicated to Saint-Hilaire was founded by the disciples of Saint Colomba, from Ireland.
The monks contributed to the clearing of the island's forest and to the cultivation of the land.
Four hundred years passed before a second religious building was erected, dedicated to Saint-Etienne.
These monks also built the Romanesque church of Saint-Sauveur, around which the village of the same name grew, later becoming the seat of the governor and the administrative "capital" of the island. During the Middle Ages, dynastic quarrels opposed the kingdoms of France and England, leading to the never-ending hundred years war.
The lords of the island raised a bold defensive castle on the wild coast. This didn't stop the English, landing on the island with an imposing fleet in 1355, occupying it without striking blow. They remained for thirty-seven years, until chased out by dastardly French nobleman Olivier de Clisson V.
MODERN TIMES
The Ile d'Yeu is located on the passage of the main maritime commercial routes, and has always been a place of rest and recuperation. In the 18th century the sailors of the island plied the short-haul shuttle trade between Bordeaux and the North of France.
This practice lasted until the beginning of the 19th century despite incessant attacks by the dashing English corsairs. Many islanders turned to long-distance navigation at this time, while others took to tuna and sardine fishing, and several canneries were opened on the island, providing a constant source of work for the locals.
The port, which became "Port-Joinville" in 1846 was at the centre of the island's commercial activities at the time.
Between the world wars, sail was supplanted by steam. The last ocean-going tall ships finally disappeared as recently as the 1950s.
Today the Ile d'Yeu is turned towards the future, preserving its demographic and economic dynamism against all the odds.
Under the heavy constraints imposed by certain supranational follies, local fishermen are fighting to maintain the profitability of their activities, and succeeding thanks to the quayside fish auctions, which provide a livelihood for many island families.
In parallel the development of tourism, art, crafts and agriculture are the new resources that help sustain a population of about 5,000 islanders all year-round.