Please, fill your starting point.
No itinerary was found.
Fromentine is a small family resort near the town of Barre-de-Monts, a quiet haven for your break on the Ile d'Yeu. Barre-de-Monts is a town that moves with the seasons, offering a variety of entertainment, shows and guided tours. Its natural beauty is protected by the Coastal Protection Law and its is classified as a Natura 2000 site. Walks in the forest and 40 kilometers of cycle paths, where you'll discover its 11th century heritage, will make your stay on L'île d'Yeu complete.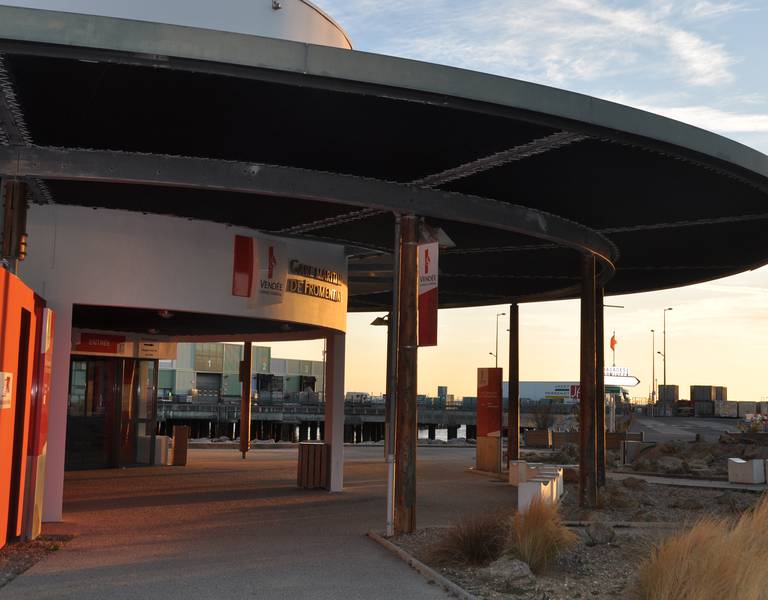 Fromentine passenger port
Avenue de l'Estacade 85550 LA BARRE DE MONTS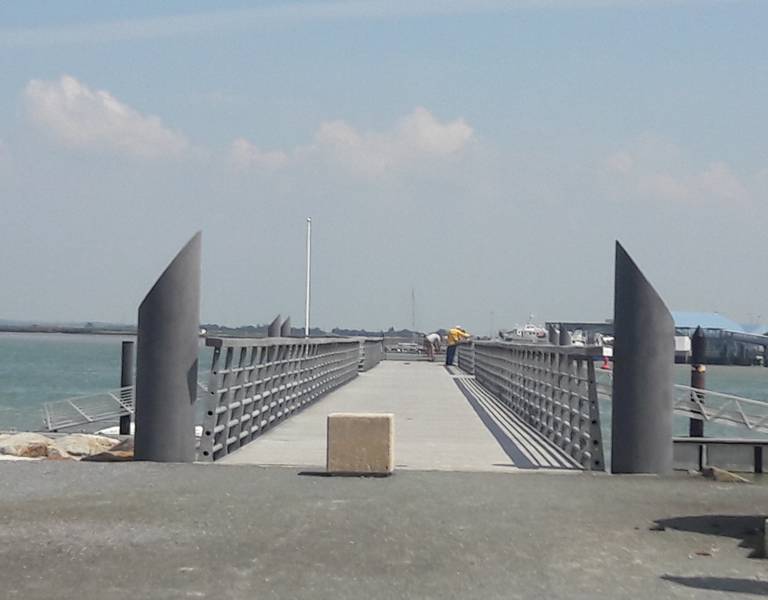 The boarding pier for Noirmoutier
Pointe de la Fosse 85630 BARBATRE
TRAVELLING BY CAR
From the Ile de Noirmoutier
Parking is available near the boarding point and is free.
Coming from Fromentine
Parking in Fromentine (La Barre de Monts) is regulated.
A short stay car park in the port area is exclusively for baggage drop off and pick up for passengers on the crossing.
Whether you are visiting for one day or more, several possibilities are available:
paid private car parks close to the ferry terminal.
supervised private car parks located at the "Rampy" Artisanal Zone, Route de Beauvoir-sur-Mer which runs a shuttle bus.
free parking is available exclusively for customers of the Yeu-Continent company, and is located a 15 minute walk from the passenger port (subject to availability - see conditions on the company website)
SUPERVISED PARKING IN FROMENTINE - LA BARRE DES MONTS
COMING BY TRAIN
Choosing to travel by train contributes to the sustainable development approach, to which L'île d'Yeu is very attached.
Numerous rail connections from a station near you will bring you to Nantes, La Roche-sur-Yon or Saint-Gilles-Croix-de-Vie.
From Nantes, a comfortable coach ride (Line 13) connects with the TGV, and the sea shuttles will take you to Fromentine (or Barbâtre) in 90 minutes. Several bus connections are available from La Roche-sur-Yon.
Bus lines:
Nantes - Fromentine (Gare Maritime) / Barbâtre :


Regional coach link

Kisio Services - Ligne 13
Tel. +33 (0)9 70 82 13 92 - www.cta44.fr
Noirmoutier - La Roche sur Yon - Challans - Fromentine
Sovetours (Line 571)
Tel. +33 (0)2 51 58 28 51 - www.sovetours.com
Challans - Saint Jean de Mont- Fromentine


Sovetours (Line 512)


Tel. +33 (0)2 51 58 28 51 -

www.sovetours.com

Taxis
There are taxi ranks at the SNCF train stations and at Nantes Atlantique airport.
ARRIVING BY AIR
If you come from far away, you can fly to the nearest airports in the area, then book a taxi or a bus to reach the Passenger ports..
Nearest airports
BY BIKE
For more athletic visitors, the Vélodyssée cycle route passes near the ferry ports. You'll have to arrange to have your bike looked after during your visit, or pay to take it on board.